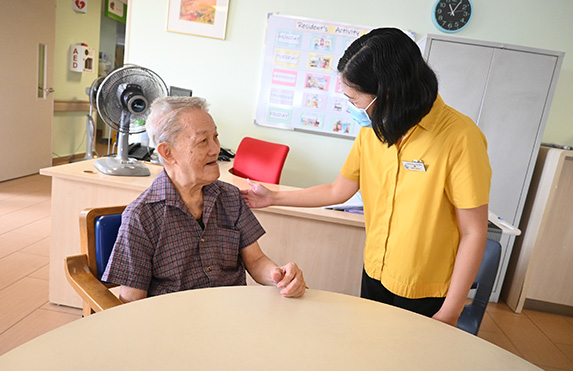 Donation with DBS Points
For every 600 DBS points donated, $10 will be donated to the Lions Home Residents' Welfare Fund.
This fund will help residents who face financial hardships to defray the costs of medication, nasogastric milk feeds and residents' fees.
Step 1
Visit the DBS rewards page.
Step 2
Login with your DBS digibank ID and PIN.
Step 3
Scroll to 'Lions Home $10 Cash Donation' and select 'Add to Cart'. Proceed to redeem.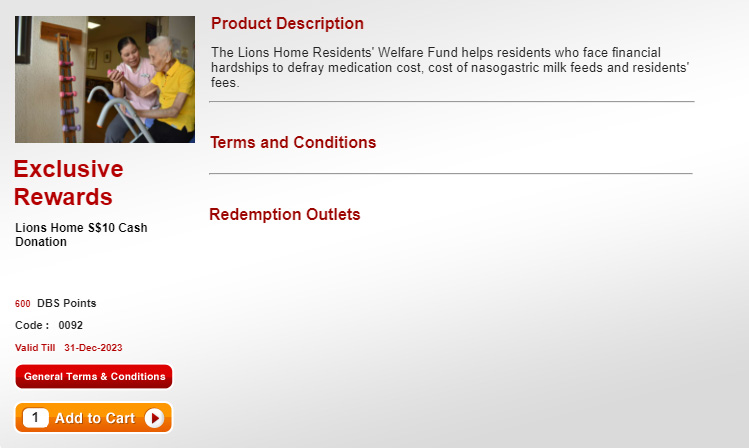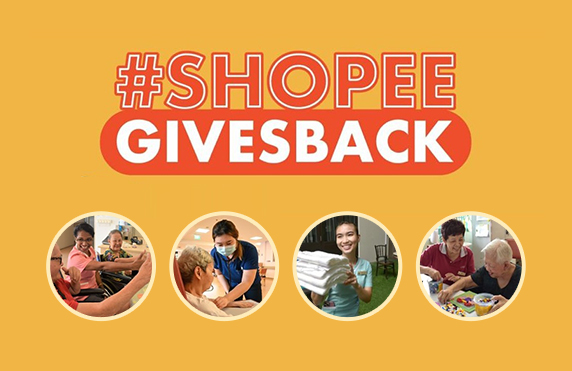 Donation with Shopee Coins
Donate your Shopee coins for a good cause! $1 will be donated to the Lions Home Flag Day 2023 for each donation of 100 Shopee coins.
Every dollar donated makes a difference and goes a long way in ensuring that quality care and services are provided to our residents.
Step 1
Login with your Shopee account.
Step 2
Visit the 'Coins Rewards' page.
Step 3
Look for 'Lions Home For The Elders' under the 'Charity Donations' tab.